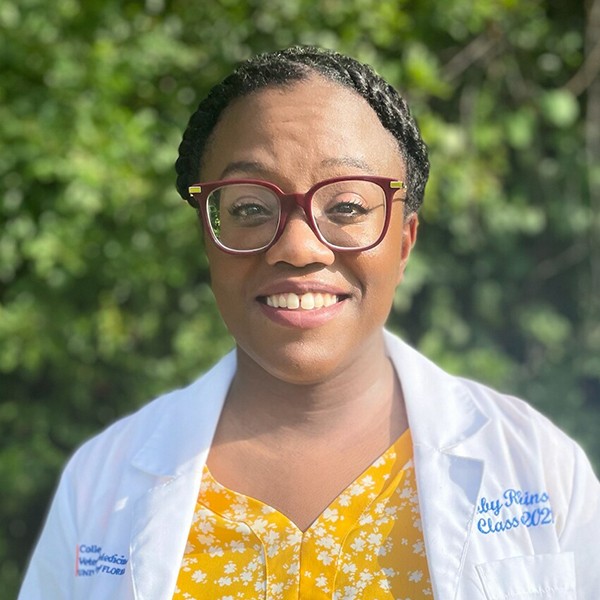 Dr. Ruby Robinson
Dr. Ruby Robinson is a Florida native and she has lived throughout the state of Florida. During her time in North Florida, she attended the University of Florida, where she received her Doctorate of Veterinary Medicine.
In her free time, she enjoys nature trails, going to the beach, and painting, along with playing with her two dogs, Cookie and Hammie.
Dr. Robinson is passionate about preventative medicine, dentistry, and surgery. She loves meeting clients and getting to know your beloved pets.