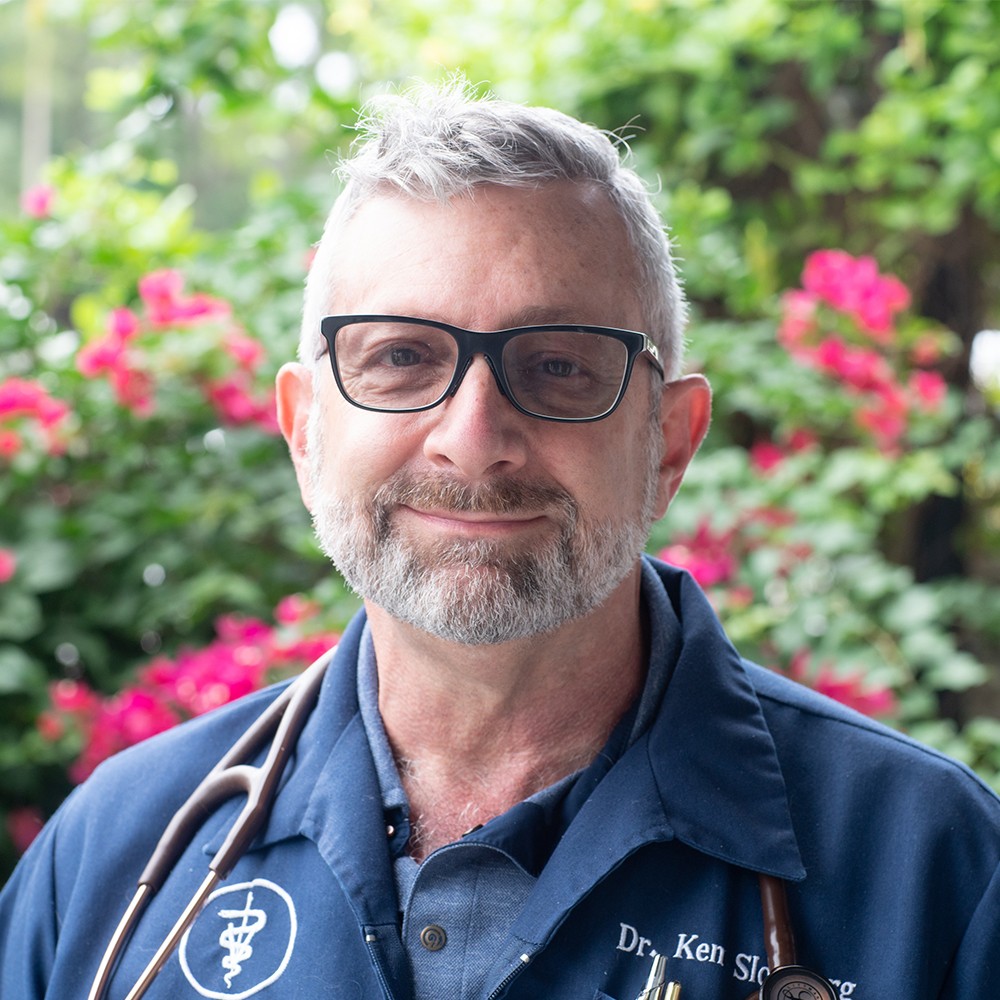 Dr. Kenneth Slossberg
Dr. Ken Slossberg is a compassionate veterinarian who graduated in 1996 from Tufts University School of Veterinary Medicine in Boston MA. He spent several years of his career concentrating on Exotic Animal Medicine and still has a special interest in exotic pets. Dr. Slossberg has extensive experience in medicine and surgery and enjoys working with both dogs and cats.
Dr. Slossberg has his Master's degree and had a previous career in Architecture before going back to school to pursue his interest in caring for and helping animals and their human companions.
Dr. Ken, is also an accomplished painter and teaches painting. He trained as an artist in San Diego Ca. His paintings can often be seen in shows and galleries around the Fort Lauderdale area.
Dr. Slossberg lives in Oakland Park with his beloved Standard Poodle Abby.
I have seen both Dr Dawson and Dr Slossberg at Riverside. They have taken great care of our animals! I would recommend them to anyone!

Taryn B.

Facebook

Dr. Slossberg spent a lot of time listening to the issues my cat was having. He was very supportive and gave me ideas and suggestions. I appreciated his professionalism and his kindness. I would highly recommend Dr. Slossberg.

Linda V.

Google